History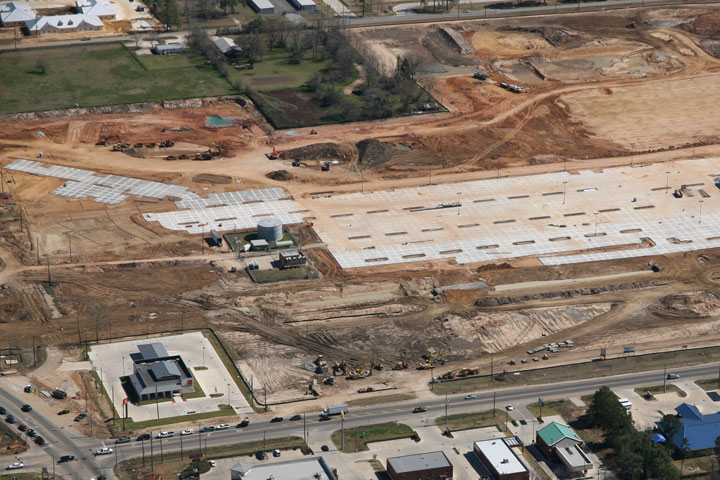 Founded in 2003 as a partnership between local governments and the state, the Westwood Magnolia Parkway Improvement District (WMPID) has supported infrastructure and public safety projects in the area of the FM 1488/2978 junction. For example, pictured above is the building of the Westwood Village Shopping Center where Target is located. 
As of 2019, the District encompasses 1,800 acres.
WMPID responds to the needs of the community, funding projects that will help businesses and residents thrive. These projects have resulted in a significant revenue increase at the Westwood Village Shopping Center (2016 District revenue was $1.494 billion, 38% of which is attributable to this access). They have also increased public safety and improved the overall appearance of the District.
A Board of Directors oversees the implementation of WMPID's mission in partnership with an Executive Team - both of which are eager to listen to the needs of the community and to respond with solutions.
WMPID's Accomplishments to Date
For more information on our projects, click here.