Election News
The Westwood Magnolia Parkway Improvement District (WMPID) has been a key partner in the growth of the region, completing things like the Research Forest Drive extension project.
As business activity has increased, so has WMPID's ability to make a positive impact. The organization has tackled things from beautification projects to the purchase of a new fire truck, to paying for police officers and their vehicles to patrol the Westwood Village Shopping Center and surrounding area.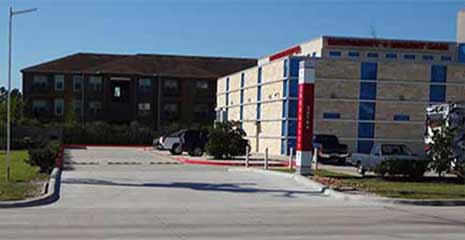 In addition, WMPID has negotiated with the City of Conroe to forego full annexation thru 2036, thereby helping landowners avoid paying the corresponding City tax.
Now, WMPID is looking to expand their territory. Their goal is to have their territory include property along the main thoroughfares of FM 1488 and FM 2978. By doing so they would be able to make Magnolia Parkway a true Parkway. Beautification projects are necessary to do so and a top priority for the organization. WMPID wants to plant trees and flowers, add a walking and bike path, more lighting and put up decorations and banners during holidays. With a local farmer's market, the walking paths will make it easier for families to come and shop – something that is good for local retailers. Ultimately, these beautification projects will make the area more attractive to residents and shoppers, drawing people to area businesses and further growing the local economy.
Update: The election was held in November and was successful. The District will continue to expand through voluntary annexations. To learn more, contact WMPID at (281) 519-7779 or by emailing Info@westwoodmpid.org.