Research Forest R-Turn Lane to Improve Traffic Flow Nears Completion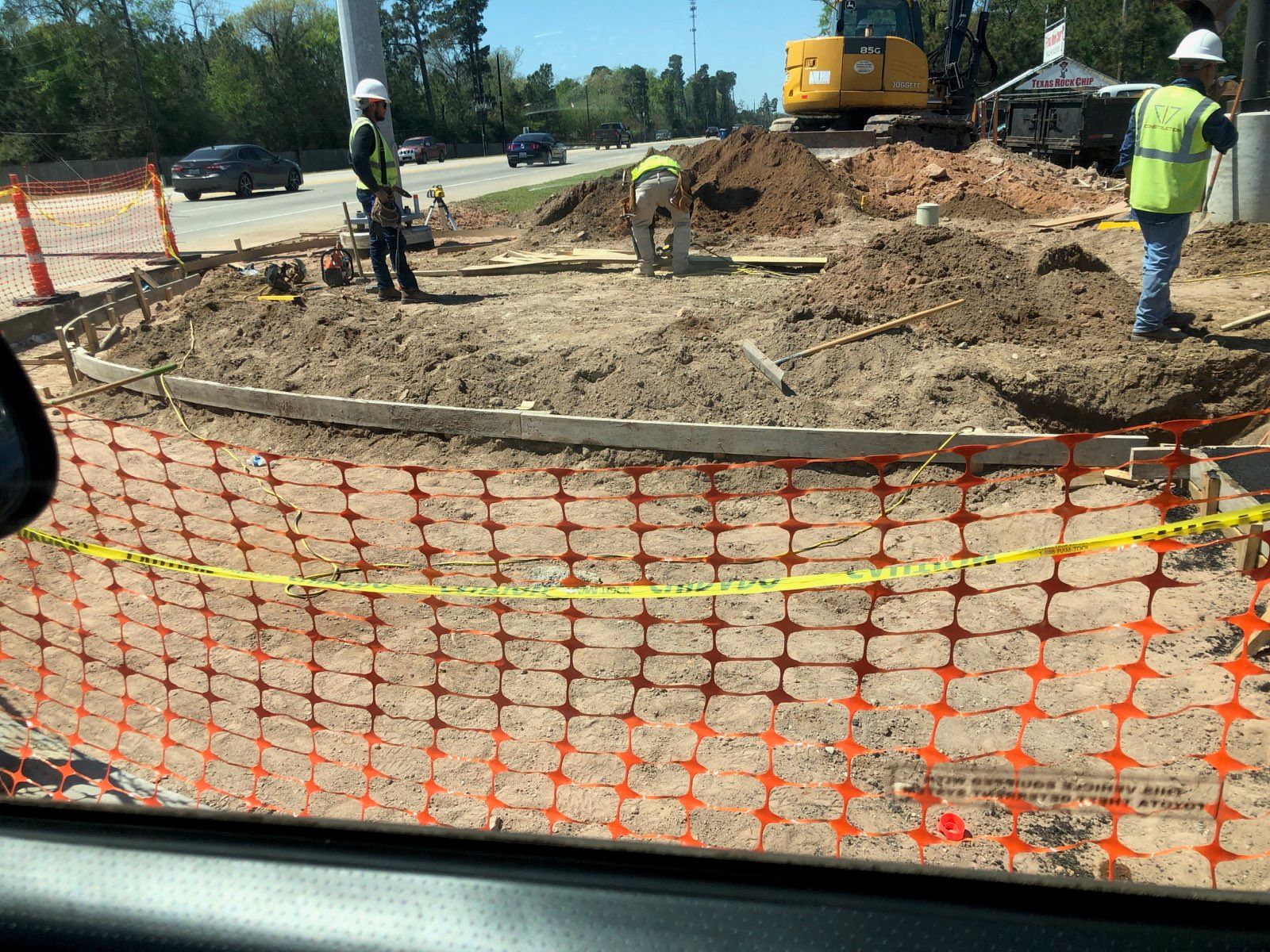 To increase public safety on Egypt Lane, the Westwood Magnolia Parkway Improvement District (WMPID) implemented the construction of a dedicated turning lane with a right turn extension from Research Forest to turn north onto Egypt Lane.
This project will put into action three of WMPID's main goals:
Improvement of infrastructure to ease traffic flow.
Improvement of school and community safety.
Driving traffic to area businesses.
This project was needed to address the problematic flow of traffic that had organically developed. Drivers were persistently veering onto the unpaved shoulder to complete right turns, creating hazardous potholes and dragging debris onto the roadway. When a shoulder is used as a turn lane, it is no longer available for emergencies and rescue vehicles.
The right turn lane will also relieve congestion at the intersection of Research Forest and Egypt Landing caused by parent pickup traffic for Ellisor Elementary. The right turn lane will enable the school pickup line to be out of the flow of traffic and create an extended space for it. With this alleviation of congestion, access to the shopping center on the northeast corner of that intersection will no longer be blocked. Traffic will be smoother, safer, and less frustrating for parents and children, as well as for residents and employees accessing restaurants, retail stores, and medical offices.
The turn lane has approximately three to four weeks of construction left to reach completion. The project cost including engineering, testing, construction, utility relocation, and right-of-way acquisition is approximately $702,900. The cost also includes the purchase and installation of a new traffic signal mast arm. With the new turn lane, the existing signal pole was too short and undersized to support the additional signal heads needed; thus, it was replaced.
To explore the other ways WMPID is focused on safety and how you or your business would benefit from being located in this Texas community, visit their website here.