Westwood Magnolia Parkway Improvement District announces unexpected passing of President Carl Gerhardt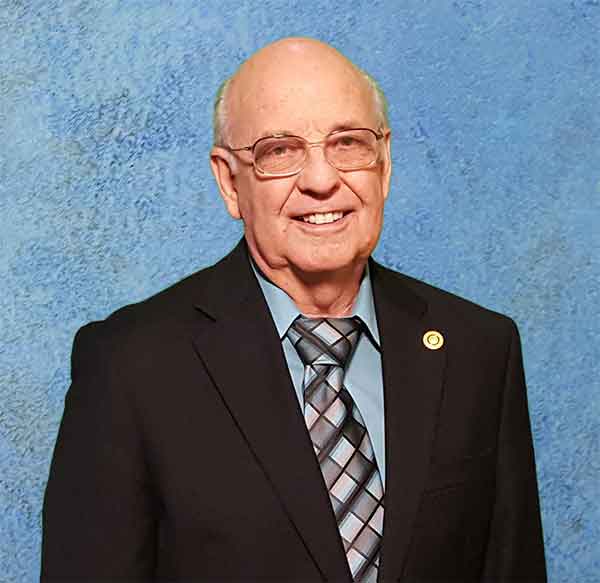 The Westwood Magnolia Parkway Improvement District family and the world lost a kind, gentle, intelligent, and strong leader on August 3rd, 2022. Carl Gerhardt succumbed to complications arising from a routine medical procedure the day before. He will be missed greatly in all aspects of WMPID and Westwood.
Carl presided over the Westwood Magnolia Parkway Improvement District ("WMPID" or "District") Board since it began its current form in 2006. At that time, WMPID sold bonds funded by sales tax, enabling Regency Center, Inc. to establish the Westwood Village Shopping Center located in the middle of the District at the intersection of FM 1488 and FM 2978. In that same measure, Research Forest Drive in The Woodlands was extended to FM 2978, enabling access from The Woodlands to increase shopping in the area. The original size of the District was comprised of 313 acres of commercial land and has grown to more than 1875 acres of land today. Carl's calm, reasoned judgment, and vision have put a firm foundation to the current and future of this area, which currently extends from the original intersection of FM's 1488 & 2978, north to Woodforest Golf Club, south to Hardin Store Road, west to Mostyn Manor, and east to Old Conroe Road.
Under Carl's deft leadership, WMPID has continued to provide infrastructure to enhance the quality of life in this area. Among the major projects completed have been the expansion of Egypt Lane; the widening of Honea Egypt Lane; increased security for residents and businesses with a Police Substation at the Westwood Village Shopping Center and funding of four Montgomery County Sheriff Deputies and their vehicles; adding an additional layer of security with the Mounted Patrol; enhanced fire safety with the purchase of a ladder fire truck for the Magnolia Fire Department; awarding a grant from WMPID to Precinct 5 Constables for the purchase of a swift water rescue boat; and solving anticipated drainage issues with the construction of the Regional Detention Basin.
Other projects Carl and the Board of Directors currently had underway include Woodtrace Boulevard, Tamina Road improvement and the enhancement of West Lane which will assist business development. The District is involved with substantial future development under his inspiration. A detailed list of project accomplishments can be viewed on the District website at www.WMPID.org.
Carl was extremely proud knowing the issues being resolved throughout the District and the projects being constructed were funded with local sales tax dollars. His selfless leadership style enabled the District to accomplish more in the past five years than in its entire history. He has set standards that will endure!
Funeral and memorial arrangements:
Viewing: Wednesday, August 10th, 5 pm - 8 pm at Klein Funeral Home, 1400 West Main Street, Tomball, TX 77375
Services: Thursday, August 11th, 10:00 am at The Woodlands Methodist Church, 2200 Lake Woodlands Drive, The Woodlands, TX 77380
Burial: After services drive to Klein Cemetery, 14711 FM 1488, Magnolia, TX 77354
A Carl Gerhardt Memorial Fund has been established through Lake Creek Greenway Partnership. Donations may be mailed to 6606 FM1488, Suite 148, #356, Magnolia, TX 77354. Donations may also be made to The American Heart Association.
The world is a lesser place today, with Carl gone. He will be greatly missed by all of us. Until further notice, Brent Everson, will assume the duties of President of the Board. For more information, please contact the Executive Team, Rob Eissler or Kelly Hamann through the District Office.