WMPID Launches Tamina Road Project to Improve the Congestion and Safety of the FM1488 and FM2978 Connector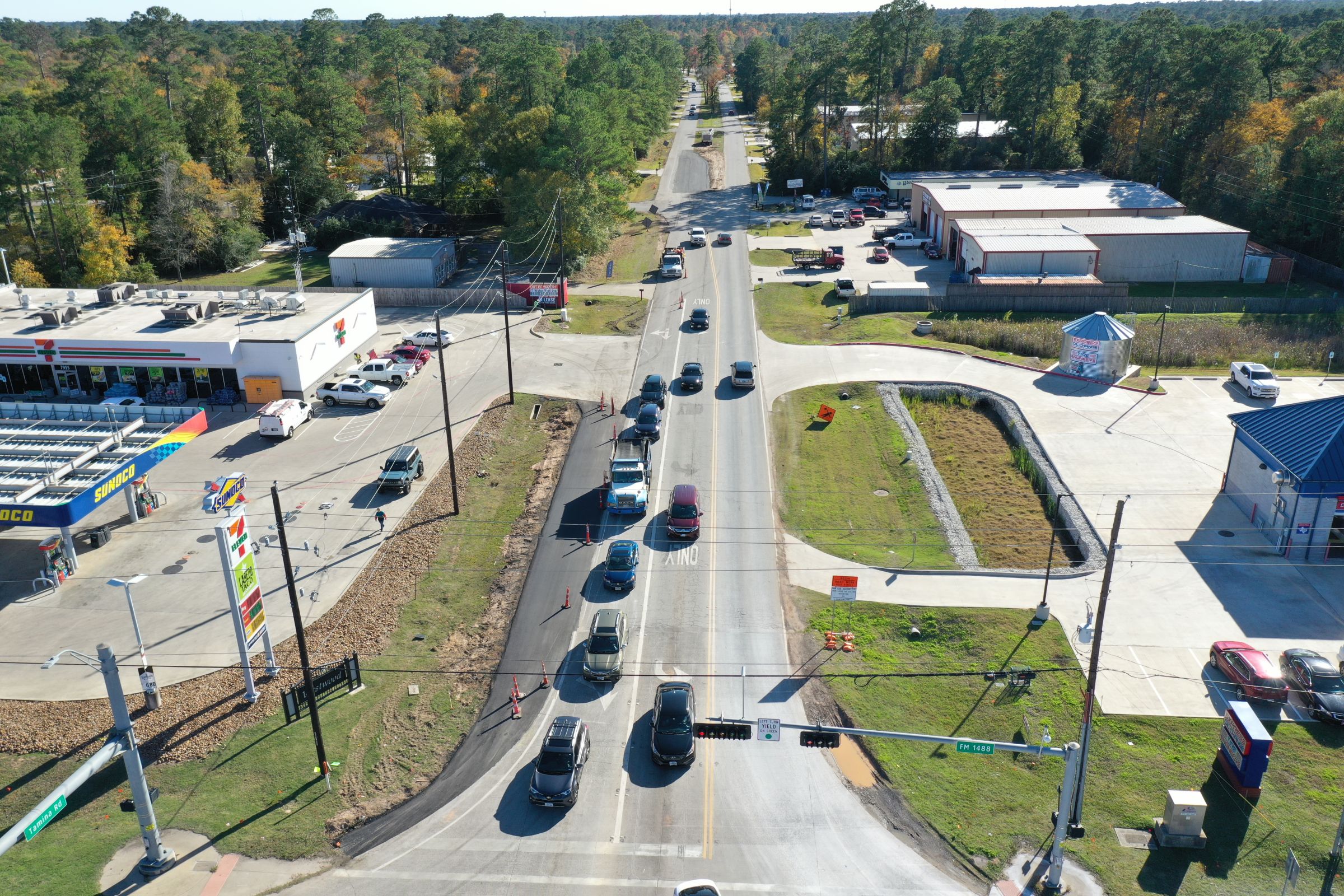 Westwood Magnolia Parkway Improvement District (WMPID) has set its sights on Tamina Road, a vital connector known for congestion and safety issues. The $7–10 million project is kicking off to improve access between busy FM1488 and FM2978. A visit to HEB after work to pick up a few groceries might even start to be a "quick trip."
Tamina has already seen improvements with an additional right-turn lane, but more is clearly needed. Due to inflation costs, the project will be bid in phases. The good news is that lane closures should be avoided during construction.
The goals of the project are to increase mobility, safety, and aesthetics.
Traffic Flow and Safety
The project aims to improve traffic flow and safety. To this end, work will begin on clearing the median. Trees that are unhealthy and prone to storm damage will be removed, making room for left-turn lanes to be carved from the median and bike lanes to be added. The median enhancements should eliminate the safety concern of haphazard parking and driving in the middle of the road.
Improved Pedestrian Access and Safety
The Tamina Road improvement project includes the District's first pedestrian use project that will add walking paths and improvements. The new pedestrian walkways will give area residents and visitors a safer and easier way to access retail businesses along Tamina Road, including the Farmers Market, Brick & Brew, Victory Pie, Magnolia Eats & Treats, Wing Nuts and others.
Aesthetics
Once the median is repurposed, upgraded landscaping will be installed, paying attention to native species and water requirements. The roadway will be transformed into a functioning thoroughfare that reflects the community's aesthetics.
Westwood Magnolia Parkway Improvement District
Visit WMPID website to see how you or your business would benefit from locating in our Texas community. Please follow us on LinkedIn for current news and project updates.